The Cat Lovers Blog
The Cat Lovers Blog is an all-purpose quick reference guide.
It is used to:
• Notify my readers of changes and updates to this web site.
• Post important kitten-related news and articles.
To subscribe to the Cat Lovers Blog, right-click on the orange RSS button (located in the purple box on the left-hand side) and then paste the URL into your RSS reader.
Or click on the Google, My Yahoo!, or My MSN buttons if you keep a personalized home page at either site.
Have Fun and Enjoy Our Blog!!
How Cats Can Help In More Ways Than One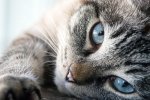 Cats are very cool pets for a whole bunch of different reasons. And because of that, it means that owning one of your own hold so many amazing benefits. Here are just a few.