Cat Show In Georgia
Custom Search
Last Saturday, May 5, 2012, we attended the Annual Atlanta-Area Cat Show - Temple, GA. This was a Cat Fanciers Association licensed show and they followed all the rules required by the organization.
Cats and their owners travel throughout the United States to compete for the title of Best Cat. Georgia is fortunate to have been the home of many national Best Cats, Best Kittens, and Best Cats in Premiership over the years.
This was our first time attending this event, and we were amazed by the number of cats and beautiful breeds. The people were amazing too!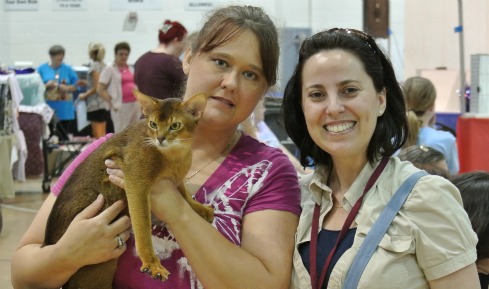 (Photo: Mustlovecats.net - Special thanks to: Blue River Abyssinians)
We had a chance to speak with a few exhibitors and they were very excited about telling us about their cats and breeds.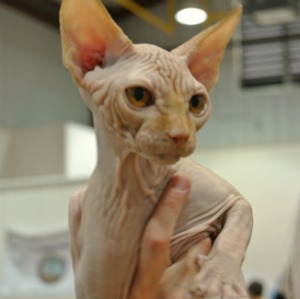 (Photo: Mustlovecats.net - Special thanks to: Zork's Stars Sphynx Cattery)
This certainly is the best way to view a large number of cat breeds and learn more about their peculiarities.

The event had classes for kittens (four to eight months of age as of the opening day of the show), championship classes (cats eight months or older), and premiership classes (neutered and spayed Championship cats over eight months of age).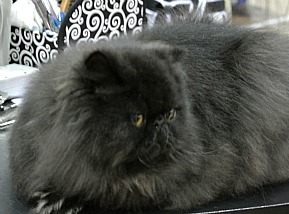 (Photo: Mustlovecats.net - Special thanks to: Purrelli Persians & Exotics)
In addition to the cats participating in the show, they had cats for adoption. We met with Dale Thompson, Founder and President of the Fancy Feline Rescue of the South.
Her organization is specialized in breed rescue and she had several beautiful cats for adoption.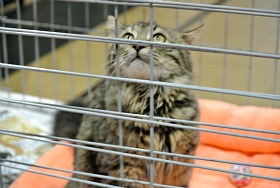 (Photo: Mustlovecats.net - Special thanks to: Facy Feline Rescue of the South)
We had a great time there! This is a must see event for cat lovers everywhere.
If you would like to receive photos of this event, please contact us.

Thank you everyone for such warm welcome!
Return from Cat Show In Georgia to Our Home Page