Cat Rescue

Cat rescue groups are dedicated to rescue homeless, unwanted domestic, and stray cats. They support a No-Kill community, where they do not euthanize cats that are not adopted.
Cat Rescue, Inc. clarifies, "Being a no-kill shelter doesn't mean that every animal surrendered can be adopted into a new home. Some animals are simply too aggressive to adopt and could pose a danger to prospective family members or other animals. Still other animals are too sick or injured to be candidates for adoption. The no-kill concept simply means that no healthy, adoptable animal is euthanized for lack of an adoptive home."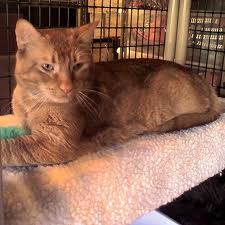 These groups are dedicated to finding safe and loving homes for the cats that come under their care. Cat rescue groups are non-profit organizations, and most of them operates with no paid staff - volunteers only. They are funded exclusively through donations and grants.
Their mission is to help communities, and provide a safe shelter, veterinary care, and socialization for stray, abandoned, or abused cats until good permanent homes can be found for them. The majority of cats rescued by these organizations come from municipal shelters, where these cats are in danger of being euthanized. Many groups are not allowed to accept owner surrendered animals.
Many of them also work with trap-neuter-return (TRN) initiatives, where feral cats are captured, neutered, and then returned to their habitat. Other groups also offer low-cost spay/neuter clinic and veterinary services to low-income residents. For more information about these programs and to get an application, please contact your local cat rescue.



Prior to placing the cats for adoption, they are tested for diseases, such as: Feline AIDs and Feline Leukemia; receive shots, such as, FVRCP and Rabies; checked and treated for ear mites and fleas; deworm; as well as, spayed and neutered. Some groups will even microchip them.
By spaying and neutering every cat that they rescue, they are helping to reduce the stray cat population. Please note, there are several benefits of spaying and neutering, such as:
** Cats live longer healthier lives.
** They don't roam as much, or spray to mark their territory.
** Reduce stray cat population.
Like us, rescue groups are opposed to the practice of declawing, considering it inhumane and cruel.


Here is how you can help:
Volunteer. Rescue groups are always in need of good people, who would like to help them to continue their work in the community. For more information, please contact your local rescue group.
Sponsorship. Many rescue organization has programs that are created to sponsor a specific cat. Some in need of special medical care, others that, unfortunately, were not adopted. Your sponsorship gift can help a specific cat in need.
Donations. You can support your local rescue group, or other rescue places around, with monetary donations. Just visit their website for more information about how to contribute. Other organizations also accept other types of donations, such as: cat food, kitten food & formula, cat litter, litter boxes, cat bedding, scratching posts, toys & catnip, flea medication, ear mite treatment, and other supplies.

Again, rescue organizations do not receive government funding, they rely heavily on the kindness and generosity of animal lovers to help them to do their work. Remember, by supporting a rescue organization they will keep providing shelter, foster, social and medical rehabilitation, feral and stray management, spay/neuter, and community education.
Millions of cats are euthanized in shelters and humane societies each year, for lack of space. By adopting a cat from a rescue or a shelter, you will not only be saving that pet, but you are also giving a chance to another cat to be rescued. Are you ready to save a life today?
Click here to find a rescue group near you.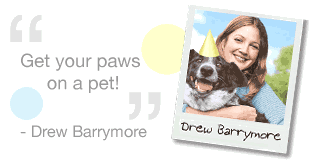 We also would like your help to build our cat rescue directory! By creating this free listing, your favorite cat rescue organization will get more exposure, where cat lovers everywhere may be able to assist them. Just complete the form below and tell us about your organization (please include the website URL and contact information).


Do You Have A Favorite Cat Rescue Organization?
Tell us more about it!
Cat Rescue Listings
Click the links below to view our cat rescue listings.

Return from Cat Rescue to Our Home Page