Cat Boarding
Custom Search
What do you know about cat boarding? Many cat owners ask themselves what to do with their feline friend if they need to attend a family emergency, if they suddenly become ill, or if they are going on vacation. Some of us will attempt to take our cat or cats with us, but will soon find out that cats do not usually travel well. They can become ill, stressed, and even runaway.
Other cat owners may ask a neighbor or a friend to take care of their pets, which can also be disappointing. In some cases, your cat may try to escape from the strange house or hide as a sign of fear. Cat owners may realize that it is not fair to impose this kind of responsibility on their friends, nor is it a safe arrangement for their cats.

For such reasons, many cat owners will search for other arrangements, and will entrust professional cat boarding kennels, to care for their pets. A boarding kennel exclusive for cats, will provide security which will ensure that your cat will not escape, as well as providing trained personnel that will observe and handle any issues that may arise in your absence.
There are several cat boarding business out there, although before your selection, be sure to: review their policies; read reviews regarding their services online; and, visit their location - be sure that their condos/cages are clean and the cats are well kept.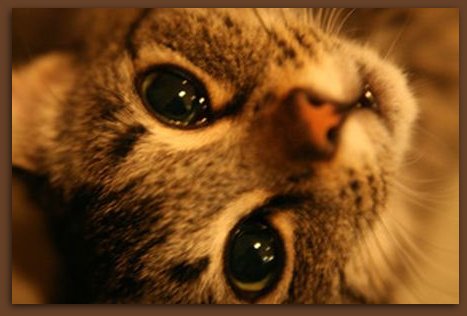 Ask the boarding about their cat food quality and nutrition, feeding time, play time, and how often they clean the cat litter. It is also important that the condo have enough room for your cat to move around and exercise.
Make sure they have qualified professionals and a veterinarian - on staff/on call. It is really important that they have a veterinarian on speed dial. Cats are very sensitive animals, and their stress can make them ill. Should your cat become ill while you are away, they must call a veterinarian to check your cat's health, administer medication and, if necessary, injections.

Cat boarding facilities have several policies regarding cat health and vaccination status. Common policies include:
** All boarding and grooming cats must arrive and leave the facility in a carrier.
** All cats over the age of six months must be spayed or neutered.
** Cats must be current on rabies and distemper vaccinations. Most boarding facilities will require that the vaccinations should be given at least one week prior your cat's stay. They want to make sure your cat does not experience any side effects from the vaccinations.
** All cats must be flea free and disease free. If live fleas or flea dirt are found, your cat will be groomed and de-fleaed before entering the boarding facility. Many boarding facilities will not allow cats with Upper Respiratory Infection (URI), Feline Infectious Peritonitis (FIP) positive, and Feline Immunodeficiency Virus (FIV) or Feline Lukemia Virus (FLV) positive.
** You must fully disclose any condition or illness your cat has. You must supply any medication your cat needs, including dosage/direction, and your veterinarian's full contact information.
** All collars must be removed. They can be securely fastened to the handle of your cat's carrier.
** All medications must be labeled with your cat's name, owner's name, vet's name, instructions, and what the medicine is for. Prescriptions in pill form or special diets are not a problem. However, most cat boarding facilities cannot administer injections or subcutaneous fluids.
** You can also bring your cat's food. They require that you bring only the amount of food needed in a resealable container with the cat's first and last name on the outside.
** They also recommend that you also bring your cat's favorite toy, towel, blanket, or whatever might make your cat feel more at home.

Cat boarding kennels are the best alternative to keep your cat safe and well cared for while you are away. In addition to checking online and local phone directory, you can also ask cat owners and your veterinarian for recommendations.
Most of all, kennels that specialize in cat boarding are exclusively prepared to offer your cat the exact care it needs, and you can enjoy your trip knowing that your furrriend is in the hands of true "cat people" who have an understanding and admiration for feline personalities and beauty.
---

Related Articles:

Top Factors to Consider When Hiring Cat Sitters
Cat Flea Treatments

Cat Allergies, Symptoms and Treatment
Would You Like To Share More Information About This Topic?
If you would like to add or submit your own story about this article, just complete the form below. Thanks for sharing!
What Other Visitors Have Shared
Click below to see contributions from other visitors to this page...

Return from Cat Boarding to Our Home Page