Tips on Finding a Reputable Cat Breeder
Custom Search
Important facts about cat breeder and more!
Now that you found a breed that match your life style, you are ready to find a cat breeder. Although, there are a lot of cats waiting for a good home in shelters and adoption centers.
However, if you are serious about buying a cat from a breeder, there are a few things you should know and do prior to your commitment.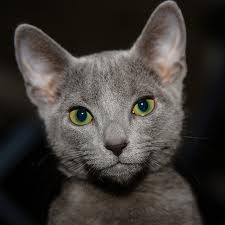 Here are some valuable tips that will help you to find a reputable and responsible breeder.
** Always check the breeder's reputation. Ask the breeder to provide you with referrals and contact previous buyers - ask about their experience and kitten of choice. Make sure the breeder has deep knowledge of the breed.
** Ask for the breeder's signed and registered pedigree papers for the cat described as 'pedigree.'
** Visit the breeder's location and ask as many questions as possible about the cat's pedigree (e.g., social needs, affection level, kids/other pets friendly, shedding level, common health issues, and grooming).
** Make sure that the mother and kittens are kept close to the family. It is very important that the kittens are socialized carefully in a family environment - also called, raised 'under foot.'
** Meet the kitten's parents to ensure that they have nice personalities and that they look healthy.
** Look around the breeder's facility. Stay away from breeders where trays and bowls are dirty, the location has a strong smell of feces and urine, and there is no fresh water.
** Also, kittens should remain with their mother until they are at least eight weeks old. Be aware of breeders that try to convince you to take a kitten prior to that.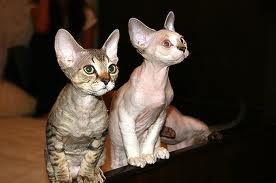 ** The kittens must also be vaccinated before they leave for new homes.
** The average litter size is between four and six kittens. A single breeder on their own shouldn't have more than one or two litters at a time.
** Remember, pedigreed cats are prone to certain hereditary illnesses, so if a breeder claims that their breed has no health or genetic problems, they are not been honest or don't have enough knowledge about the breed. Stay away from such breeders.
** Finally, always ask the breeder to show evidence that the kitten's parents are checked annually.
Once you determined your breeder's choice, you will need to make sure that the breeder also knows a bit more about you, your family, and other pets that you may already have. This will help the breeder to determine if you are a good match.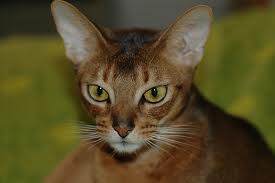 That is right! Responsible breeders are also cat owners and they want to make sure that their kittens are going to good homes. Most breeders are more likely to place you on a reserve list and you will need to wait for a future litter. Be sure to inform the breeder your cat's sex and color preference.
Cats are great companion and they are waiting for loving and caring people to bring he/she home. Take your time and do your home work before purchasing a cat from a breeder.
Make this a wonderful experience!
---
Related Articles:

Learn more about cat breeds and their peculiarities

Nutritious and balanced cat food
Are You A Cat Breeder?
If you are a cat breeder and would like to add your information with our website, just complete the form below. FREE listing!

(Please add a brief description about your business, affiliations, acknowledgements, breed, photos, and contact information.)
What Other Breeders Have Shared
Click below to see contributions from other breeders to this page...

Maine Coon Cats

Our small Maine Coon Cattery is located in the centre of Holland. Our website - www.forestfruit.nl, is about my Maine Coon Cats and Kittens. We have a …
PreciousBengals Not rated yet
​My name is Jeanette and I specialize in breeding Bengal Kittens. I love the Bengal breed and all of my kittens are raised with lots of love and care. …
PreciousBengals Not rated yet
​My name is Jeanette and I specialize in breeding Bengal Kittens. I love the Bengal breed and all of my kittens are raised with lots of love and care. …
Return from Cat Breeder to Our Home Page
Follow us

Share this page