Beginners Guide to
Adopting a Cat

Custom Search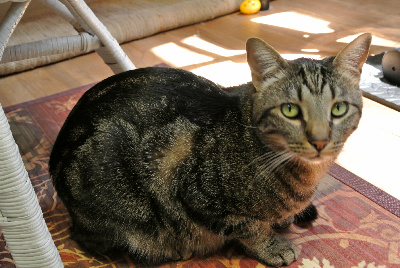 Beginners guide to adopting a cat
was created with beginners in mind. If you are thinking about adopting your first cat, here you will
find some valuable information about how to find your purrrfect match.
We selected some very useful information, which includes steps you must take prior bringing your new cat home.

People may think that cats are all the same, and that is completely wrong. From breeds to personalities, if you are serious about adopting a cat, you should look for the type of cat or cats that best match your personality, home and family.



Do your homework
There are different breeds of cats, here you will find some information that can assist you to find the best cat companion for your life style.
As a newbie, you should ask yourself the following questions prior adopting a cat:
(i) What kind of life style do I have? (e.g., busy with work all day, kids, travel a lot, etc…even with a busy schedule you will need to find time for your feline friend).
(ii) What kind of personality do I have? (your cat should match your personality...e.g., quit, playful, independent, mysterious, etc).
(iii) Where do I live? (e.g., apartment, condo, townhouse, house...are you thinking about having indoors or outdoors cat?).
(iv) Do you have a budget? (people don't realize the costs involved in having a cat...from Vet's visit, shots, medicine, to food, toys, etc).
By answering these questions, you will find out what type of cat will best match your life style. Remember, cats can be very independent, but they will require attention, care and love. They can become upset and even sick if you don't give them the attention they need. Be honest with your answers and you will find your purrrfect match!!



Prepare your home
Beginners, there are a few things you should do before bringing your cat home. Cats can get really stressed with the new environment, and some even get sick. So, let's get your home ready and hopefully a stress free environment!
Make sure you have a room ready for your cat for the first few days. This room can be the bathroom, a spare bedroom, office, even a closet…be sure to have enough room, light and ventilation.
You should also make the area comfortable for your new cat. The room must have a small bed, cat litter, food and water ready (you can find more details about what you will need under our next topic). To protect your flooring use newspaper, do not use plastic to cover the floor…the sound of the plastic will make your cat crazy and the cat will take the place down.
Once you bring your cat home, place it in the area you prepared…the cat will probably cry and you will feel bad for living it there, but it will help your pet in the long run. Be sure to spend time with your new cat in the area you will be living it.
Beginners, do not let your new cat loose in your home...cats can get overwhelmed by the area, and hide in places that can harm them, such as behind or under appliances.
The best way to determine how long you will need to keep your feline friend in that room is by been with your new cat. Make sure your new cat feel safe with you...this introductory process can take up to two weeks..the more time you spend with your cat, the sooner you can introduce new rooms to him/her.
Once your cat is used to you and the room where he/she is in, you can slowly open new doors and show new areas for your new cat. Place some of the toys you normally play with your cat around your home, this way they will have their scent around your place. Once your cat learns the land of your home you can move its bed, litter, water and food to the place that best suits you.
This initial set up will save you money and possible stress. And, by utilizing a specific area you can actually start training your cat about the litter, food, play time and it will develop a strong bond between you and your feline friend.



Only give your pet nutritious and natural balanced cat foods
Some of human foods might be tasty and good to us, but it can seriously harm your cat. Foods such as grapes, onions, raisins, avocados, and chewing gum that contain a sweetening chemical called xylitol, can cause several health issues to a cat. Chocolate—especially baker's chocolate—is particularly dangerous, since it contains chemicals that can potentially cause abnormal heart rhythms, tremors, depression, and seizures. Beginners, these kind foods are very toxic and if ingested by cats can cause serious harm and even death.
Finally, you could even make your own cat food, just be aware of the ingredients you will use and how it will affect your cat's health. There are a few good recipes out there, already tested and proven to be a good combination of nutrients, proteins and fats that your cat will need to live healthy and longer. For more information about harmful substances, click here.


---
Related Articles:
How to Help Your Dog Meet Your New Cat
How to "Sleep Like a Kitty" this Winter
Awesome Tips For Dealing With A Nervous Kitten
Things You Must Have Prior Bringing Your New Cat Home

Nutritious & Balanced Cat Foods

Multiple Cats


Return from Beginners Guide to Adopting a Cat to Our Home Page
Follow us
Share this page