Cat Fleas And Other Pests
Custom Search
Cat fleas are probably the most common problem cats have.
Cats can contract fleas from other pets or other sources, such as: Vet's office, boarding facilities, even your own house, at any time of the year.
Fleas can travel long distances, they will lodge at whatever comes its way (e.g., people, bags, furniture, car, etc.)
Look out for signs of fleas. If you notice your cat repeatedly scratching its neck and biting its back near the tale, look for flea bites. Flea bites look like small brown/red dots on the fur.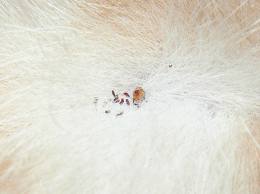 If your cat show any of these symptoms, be aware that your cat may have fleas. To be sure, you can purchase a cat comb and brush your cat gently. Be sure to do it on top of a white paper or towel (it will be easier for you to see it).
Fleas feed on blood, and it can cause anemia to kittens and small cats.

Flea also carries the larva of the tapeworm as well as other potential infectious agents. While grooming themselves, cats will ingest the flea, and the tapeworm will start to grow in your feline's belly.
Be proactive and get the right treatment to eliminate cat fleas. Contact your Vet for the proper treatment. For more information about fleas click here.


Cat Flea Prevention and Care
Make sure you treat your cat, home and car areas to eradicate fleas for good. Remember, you will need to treat all pets the same way, so if you have one or more cats or cats and dogs, they should receive the same flea treatment.
Never use a flea treatment product on a cat that has been formulated for dogs.
There are several over the counter flea and other pests treatment available. We normally use a powder and spray products that are for home, furniture and toys; and shampoo for our cats. We use these treatments as preventive and to eliminate fleas and other pests. As any product and medication you purchase online or at the pet store, you should always follow the manufactures guidelines.
Be sure to keep your cat's environment flea free. Vacuum all areas of your home on the regular basis to make sure you got ride of fleas and eggs. Comb your cat on the regular basis. By grooming your cat you will remove any eggs and adult fleas.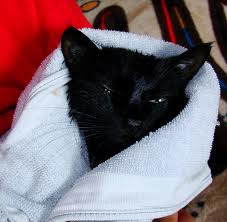 In addition to comb your cat, you can also bathe them once a week with flea shampoo - remember to follow the manufactures' directions. As a preventive measure, I bathe my cats once every two months, in addition to use medication prescribed by my Vet. And finally, give your cat a nutritious meal, make sure your cat get stronger by feeding him with quality food.
Click here for more information about flea treatment and prevention.


---
Related Articles:
Protect Your Cat From Flea-Borne Diseases
Everything You Need To Know About Fleas and Cats
Common Causes of Cat Hair Loss
Cat Allergies - Symptoms and Treatment
Return from Cat Fleas to Our Home Page