Senior Cats and Special Attention
Custom Search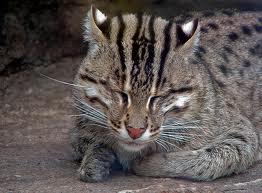 Like all of us, your feline friend will age. Senior cats require special attention and care. Cats begin to show signs of age-related changes at about seven years of age.
Click here to find out your cat's age and lifespan.

They will become less active, not that play time will be over, but running and jumping will be hard for an older cat.
Be aware of your cat's health. Older cats have sensitive immune systems and less able to fight viruses, especially in cats with chronic diseases. Many different diseases can cause appetite loss, due to their decreased sense of smell or due to the discomfort associated with dental disease. Kidney failure is a common disease in older cats, and its symptoms may vary. Also, degenerative joint disease, or arthritis, is very common. In any event, you should contact a Vet for proper treatment and care.
Mature cats will require a special natural balanced diet and nutritional supplements.
Cats seven years of age and older, should start on a senior cat diet. By monitoring your older cat's appetite, food consumption, eating habits, and weight will help you and your veterinarian to determine your cat's specific nutritional needs.
Your veterinarian can also determine which supplement may be beneficial for your cat.
Please note, senior cats may not drink sufficient amounts of water, which can cause health issues, such as dehydration and kidney disease. It may be challenging to get a cat to drink more water, we suggest that you increase the amount of moist food and add flavoring to the water.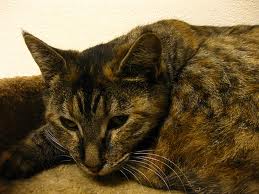 Remember, your mature cat will have a hard time to do its routine grooming. Be sure to assist your feline friend on its grooming. By grooming your cat you will help to prevent hair matting, skin smell and inflammation. By brushing our cat's hair daily, you will help them to stimulate their blood circulation and sebaceous gland secretions, and also preventing hair balls.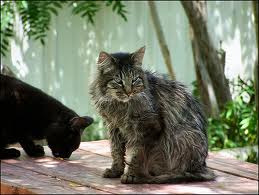 Do not be alarmed if you notice that your cat is loosing hair, it is common in mature cats and, unfortunately, there is nothing you can do to stop the hair loss. And don't forget to trim your cat's claws.
As your cat ages, changes in the brain is also inevitable, which will include memory loss, apparent disorientation, social interaction avoidance, and excessive meowing. Including, hearing loss, vision impairment, dental disease and loss.

Be aware of your cat's behavior change. By identifying changes in their moods, cat owners might be able to prevent serious harm to their pets.
Here are some signs you should watch for: (i) sensitiveness to change and people, (ii) aggressiveness, and (iii) increase urine production and soil. These are possible symptoms of dental disease, arthritis, kidney failure, diabetes mellitus, or hyperthyroidism. If you see changes in your mature cat's behavior do not hesitate to contact your Vet.



A healthy cat equals a happy cat!
---
Related Articles:
Cat Allergies, Symptoms and Treatment
Return from Senior Cats to Our Home Page
Follow us

Share this page