Writers Guidelines & Submission


Welcome to our Writers Guidelines!

We greatly appreciate your interest in writing a guest article for MustLoveCats.net!
That's right, your article about cats (Fiction/Non-Fiction) can become part of our website! You don't have to be a published writer, however you need to be a good writer with a compelling voice.
In addition to your story, you can also send us stories from a cat's perspective, informational content about cats, cat poems, cat photos and videos. Cat artists and crafters are also welcome!
If you are serious about sending us your contribution, we ask you to submit original content. It's Ok if it's based on something you've already posted, but it cannot be lifted word-for-word (search engines consider that to be a Black Hat practice employed by content farms).
Guest Writers Guidelines
Please note, articles submitted to us for publication should contain a minimum of 400 words and maximum of 1200 words. It must include a headline, body text, and details you want the published version of your post to include. Remember, your articles must not infringe any copyright laws.
If you want to include links, paste them in the spot where you want them to go. If you want to use particular link text, tell us.
If you want to embed YouTube videos to your article, make sure you custom size them to 435 px Width and 245 px Height - just copy the code and paste where you them to go.
The submission form allows you to include up to 4 photos. We highly recommend that you include photos to your articles. If they are your photos, please include your cat's name so we can create a caption. If the photos are not yours, please send us the author's name and the location where you found the photos, so we can add the author's credit.
Articles will be screened for a number for of checkpoints such as spelling, grammar, punctuation and voice. Our editors will make minor revisions at their own discretion and without consultation with the author(s). If substantive changes or fact-checking are required, our editors will contact the author(s). Don't be offended by this—we're just trying to make every post we publish as successful as possible.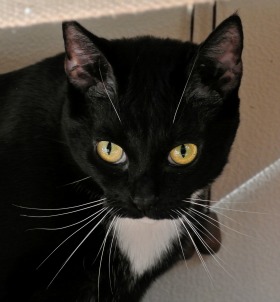 If we feel your article includes too many links back to your own blog/website, we may remove them, or reject the post. A high-quality, helpful article will get people checking out who you are more effectively than will lots of links back to your blog/website.
Be sure to include a valid email address at the end of your text, so our editors can contact you.
We reserve the right to refuse publication of any piece if the article does not meet our needs and/or standards. We may also decline to use your article if it covers information we've already covered on this website.
Authors retain the all rights and copyright, however, to publish their articles subsequently. You may also agree that we are not required to remove the article, under any circumstances. By uploading the content, you grant MustLoveCats.net a non-exclusive world-wide license to the content submitted.
Our procedure is to read and respond to writers within two weeks of receiving it, as we receive a lot of submissions. Thank you for your patience.
Since our website is fairly new, MustLoveCats.net does not offer payment for articles, media, photos, or blog posts at this time; it anticipates paying writers in the future. We can, however, offer you a large and passionate readership for your work.
We reserve the right to change these writers guidelines without notice.
Writers Submission Form
To send us your article about cats and become our featured writer, just complete the form below!
What Other Visitors Have Shared
Click below to see contributions from other writers to this page...

As soon as we publish your article, it will show up on
@Pita_Cat
- Twitter. We also post it on our
FaceBook
page with a different angle. In addition, we will retweet it randomly over time.
Thank you again for considering writing a post for MustLoveCats.net! We look forward to reading what you write!
Return from Writers Guidelines to Our Home Page