The Complete SBI Reference Guide

Take advantage of our Complete SBI Reference Guide. Site Build It! is the only all-in-one site building, site hosting, and site marketing product that makes it easy for you to build a professional and profitable e-business. That's right! Everything is included.
Any person, any small business, can do it!
As I mentioned, you don't need to know HTML, CSS, or other computer design software, SBI! simplifies it all! The only thing you need is an idea, or a passion for something. Once you sign up, you will have access to the Action Guide, where you will find all the information you need into one place! It leads you through a straightforward, integrated, step-by-step process that succeeds. The materials are available in written, video and mobile formats.

Site Build It! is constantly updating its product, keeping every part of it on the cutting edge. Saving you countless hours of reading hundreds of e-marketing zines and feeds. Meaning, you will spend all your time on your business, not on keeping up with all the latest fads.
In addition to the best tools available today, SBI! also has an amazing technical and customer service support. You are never alone!
Alexa.com survey shows that using SBI! business get consistently high traffic.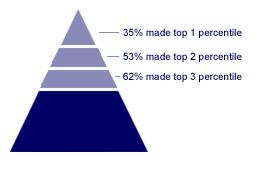 35% of SBI! sites ranked in the top 1% of all sites (i.e., higher than 99% of all sites on the web).
53% were in the top 2%.
62% scored in the top 3%.
Click here to see why SBI! is right for you.
Take a moment and review our Complete Site Build it! Reference Guide and download the Free master courses.
Join us and start building your future today!
The Complete SBI! Reference Guide
More information about the SBI Reference Guide.

Not sure about creating your e-business? Find your small business (or idea) here!
Should you build a blog or website?
Build an affiliate site that works!
Hire a Webmaster with a history of SBI! success.
Find effective promotion strategies for your product landing page.

FREE SITE BUILD IT! RESOURCES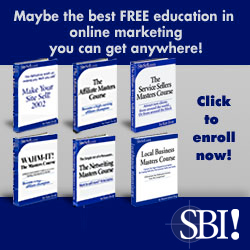 Free Affiliate Master Course. The gateway to more commissions! Grow your e-business.

Build Traffic, Get More Clients! With this Free course, you will learn how to attract new clients from around the world, or from around the block.
Here is how moms are making money at home. Free course on how to become a work-at-home-mom and successfully build a real business on the Net.
Need help writing? The only course that helps you to write better and smarter. And it's free!

Return from Solo Build It Reference Guide to Build a Website