The Cat's Meow Awards™ Winner for
Best Cat Cuddle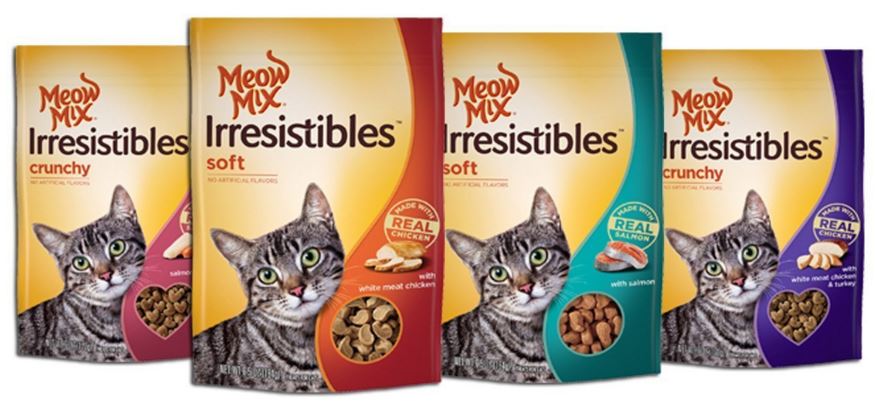 Meow Mix fans have voted and the results are in: The winner of the Internet is... Cats.  From Reddit posts to Buzzfeed lists, it's im-paw-sible to scroll through your news feed without a cat pouncing its way into your heart.
Meow Mix wants to celebrate these irresistible moments that make our bond with cats so special. So to kick off award show season, they're introducing...
The Cat's Meow Awards received more than 25,000 submissions from everyday cat lovers just like you. And though competition was stiff, Meow Mix fans ultimately chose winners in three cat-egories: Best Cat Cuddle, Best Cat-hlete, and Wild Cat Card.

Check out the Cat's Meow Awards clip recognizing the most irresistibly cuddly cats on the Internet:
Finally... an awards show starring my favorite purr-formers: cats! 

Do you have a cat destined for the silver screen (or one that just likes tasty treats)?  Meow Mix has created a line of Irresistibles treats to make all your cat's treat-worthy moments even more delicious. To get a FREE bag – and learn more about the Cat's Meow Awards – go to irresistiblemoments.com. With real meat, a wide variety of flavors, and both soft and crunchy textures, your cat will be sure to thank you in his acceptance speech.

Check back soon to see the winners of the Best Cat-hlete and Wild Cat Card Cat's Meow Awards!
Return from Meow Mix Best Cat Cuddle Winner to Pita Cat Joins Meow Mix Acatemy
Follow us
Share this page