The Cat's Meow Awards™ Winner for
Best Cat-hlete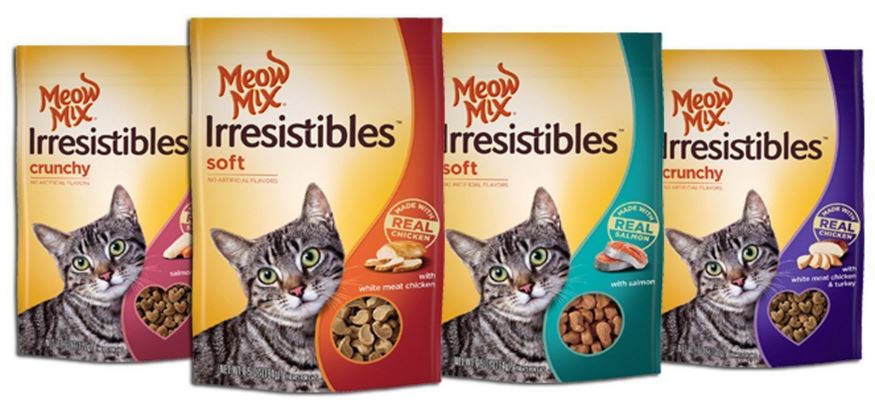 Move over, Peyton Meowning, Fur-ena Williams, and Tiger Woods – there's a new kind of athlete in town, one that can run 30 miles per hour, jump up to seven times their own height, and chase a red laser dot like nobody's business. I'm talking, of course, about cats!

Meow Mix is honoring the year's most incredible displays of feline physical prowess – and all the irresistible moments that make cat-human bond unique – in their first ever Cat's Meow Awards.
Over 25,000 cat lovers submitted their remarkably talented kitties for an award, and though choosing was near im-paw-sible, the voting committee of Meow Mix fans ultimately crowned a winner for Best Cat-hlete (as well as the other awards cat-egories, Best Cat Cuddle and Wild Cat Card).

Check out the Cat's Meow Awards clip recognizing some of the Internet's greatest four-legged athletes:

These incredible feats really make you ask yourself, "Who needs professional football or soccer when you've got a cat?" In fact, that's why Meow Mix created the Cat's Meow Awards – to help us appreciate all the little ways cats make our lives GREAT.

If you've got a cat worth showing off (and really, who doesn't?) submit your own irresistible cat moment at irresistiblemoments.com and get a FREE bag of Meow Mix Irresistibles treats, created to make kitty-human bonding time even more delicious.  With real meat, a wide variety of flavors, and both soft and crunchy textures, there's no telling how quickly your cat will sprint, jump, or pounce to get one. 

And don't forget to check back soon to find out the winner of the third Cat's Meow Awards cat-egory: Wild Cat Card!

Return from Meow Mix Best Cat Cuddle Winner to Pita Cat Joins Meow Mix Acatemy

Follow us
Share this page